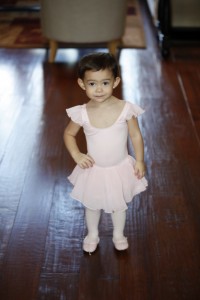 It seems like just yesterday when Sophie took her first steps. Now, she has been dancing at Boni's Dance and Performing Arts Studio for a few months now.
At her age, the hour long class is broken up into 30 minutes of dance and 30 minutes of play.
She really likes her dance class and follows directions really well. Plus, she looks really cute in her pink leotard and leather ballet shoes.
Thanksgiving Performance
Christmas Performance