Happy Birthday Kate & Sophie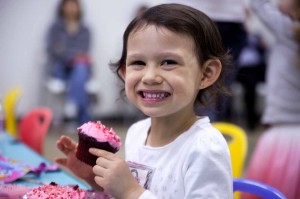 Kate and Sophie love playing together, so we organized a joint birthday party for the girls. Together with their friends, the parents and family, we packed eighty people into Wonderwild in The Woodlands. Everyone seemed to have a great time catching air on the kangaroo jumper, dropping out of the crocodile slide and climbing through the playscape.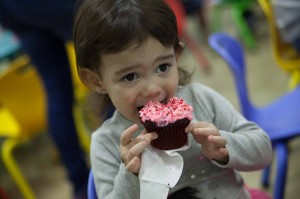 Happy birthday Kate and Sophie. You're really growing up quickly. I cannot believe Kate is four and Sophie is now two. It's amazing to see our girls grow up so fast. Kate is adding numbers, sounding words and excelling in school. Sophie is starting to talk in sentences and is almost potty trained. Both girls are in gymnastics, ballet, swim lessons, music and art classes.
A special thanks to grandma for the tasty cupcakes, to Uncle John for the pictures, to Holly & Vi for helping the girls run the gauntlet and to Ong Ngoai & Ba Ngoai for the delicious after-party dinner.
Here are some party pictures: